Basement Waterproofing Company Hiring Entry Level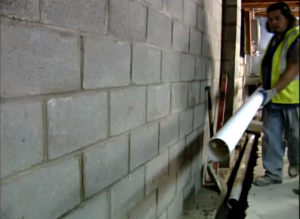 Basement waterproofing company has outsold their production by almost a year.
This is a unique opportunity for a person with minimal experience to get an entry level job.
A typical day may include operating sledge hammers and jackhammers to break up concrete.  Heavy product needs to be carried out of basements and loaded on trucks for disposal.  Clean products need to be brought in.  Almost all of it by hand.  There is no question that this is hard work and not for the wimpy!
You'll learn all there is to know about concrete, drainage, landscaping, waterproofing, and even plumbing.
In this growing company there is plenty of room for advancement.  Any laborer could grow into a Foreman position.  Also needed are Estimators, Supervisors, and Salesmen.
The best candidate for this job is someone who can show me on his resume where he has been successful at hard work.  Experience in waterproofing is not required!  This is a fantastic entry level opportunity.
Location: Buffalo-Niagara RegionPay: $16/HOURType: Full Time JobStatus: ClosedKeyword(s): Construction Trades, Concrete & Masonry, General LaborDate Printed: Sep 25, 2023
Register now to learn about jobs like this