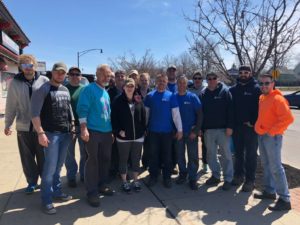 Every person should have a job in landscaping for at least one season of his life.
We mow lawns, do fall cleanups, build hardscapes and do snow removal in the winter.
We're here to work, but we have fun too. You see…we are not stuck behind a counter, or mall kiosk, we get to work outside every day!
Come mow lawns with us!
ps: Yes, you need a drivers license and your own vehicle.
pps: If you have a season's worth of experience operating a commercial lawnmower you could be leading your own small crew!
Location: Buffalo-Niagara RegionPay: $13-16/HOURType: Full Time JobJob No. 45901-18922Status: ClosedKeyword(s): Service Trades, LandscapingDate Printed: Jun 7, 2023
Register now to learn about jobs like this