Construction jobs that are happening now!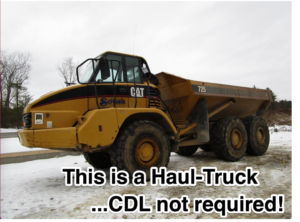 Whoever you are and whatever your situation, if you're unhappy or not making enough money, then please consider talking with us.
Here's what's going on in construction hiring from the perspective of my desk in downtown Buffalo.
Despite what the news is telling us, it's really an employee market. Every company owner and hiring manager I talk with is hiring—and they're almost a little desperate. Their phones are ringing from pent-up covid demand and too many people are still sitting at home on their unemployment checks.
If you're a job seeker, this means good things for you! While everyone else is getting fat and complacent, you can be establishing yourself as their manager by the time they finally start motivating in September!
Good things are happening now in April building season—not when the leaves start falling!
Some of my recent conversations:
—An HVAC company just gave their entire service staff a $5 raise. Their mechanics are making $36/hr and their estimators earning more than $100k!!! Arguably the best in Buffalo with close to a hundred employees, they are hiring installers, mechanics, and estimators. Talk with me. I'll get you more money than you're making now if you're sharp.
—A site work company will pay $20 for a real Laborer and $18-$20 for a Haul Truck Driver. A haul truck driver doesn't even need a CDL cuz it's all basically off-roading on private property.
—A high-end remodeling company will take smart people with zero construction experience and teach them to remodel a kitchen. They'll give you full benefits and even a 5% match on your IRA investment account!
—I'm in search mode for a good electrical construction estimator and project manager.
—If you're affable, you could go work for a family-owned building supply company as an account manager and salesperson. This distributor is dynamic and growing—a very exciting business to be a part of!
—A roads contractor will pay CDL drivers more than the Prevailing Wage!
There is a lot of opportunity out there! Let's talk.
Be well,
John Krytus, Owner
Construction Personnel Group, Inc.
716-855-8100