$250 for 250 (referral bonus)
Receive a $250 bonus when you refer a friend for work.
Great paying jobs we have open right now include (but are not limited to): general laborers, project managers, carpenters, electricians, estimators, plumbers, HVAC installers, drywall finishers, road work, diesel mechanics, landscaping, roofing, sheet metal, handyman & property maintenance, icynene applicators, and even a marketing manager.
250 extra dollars for what amounts to 6 weeks of work (a minimum of 250 hours)!
I'm imagining that you know a person or two who might want to work in construction—or maybe they already do but they hate who they are working for. Most folks have options they don't even know about. Please send them my way!
---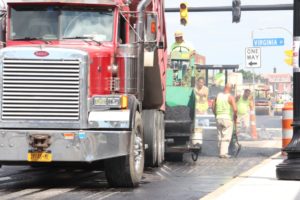 Here are the rules:
—We'll call the person clocking the work hours, "Employee".
—To qualify, the Employee may not have applied or worked for Sqrft in the last year (Ask, there may be a way around it).
—The Employee must apply for work before the end of this month. The actual clocking of hours can come afterward.
—An employee has 3 months to accrue hours once they begin working (we just need to put an end time on it for the sake of legal'ness).
—The referral bonus will be made available at the Sqrft office no later than the week ending 10 days after Employee has turned in their official timecard saying that he has amassed at least 250 hours.
—You may refer yourself. In other words, you could call this a sign-on bonus if you like. 😉
—Please ask your friend to mention this promotion to ensure that they qualify.
---
Promotion Extended Through
2021 or until further notice!