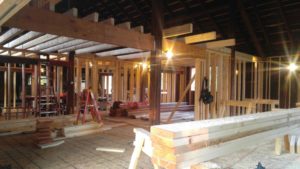 I'm looking for someone to work as a Carpenter's Helper for a remodeling company. The job is full-time with a small but well established company.
The person I want can read a tape measure and maybe has had a chance to actually use it once or twice. You'll be helping to construct kitchens, baths or maybe even full additions and remodels.
You may be asked to help out in the cabinet shop, or run to Home Depot for materials. You would be what we call the grease.
Pay is dependent on your experience but the person I'm looking for probably starts at about $13-$14.
ALSO on the horizon—I'll be running a search for folks with experience in auto mechanics.
Be well,
John Krytus, Sr. Recruiter
Construction Personnel Group, Inc.
716-855-8100
Location: Buffalo-Niagara RegionType: Full Time JobJob No. 7680-17455Status: ClosedKeyword(s): Construction Trades, CarpentryDate Printed: Nov 28, 2023
Register now to learn about jobs like this