Exterior Carpenter / Foreman (Project)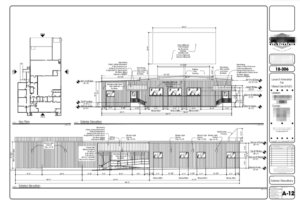 Last fall a contractor friend of mine hired a company to install about 8,000 sq' of steel siding on a commercial building in Tonawanda.
The guy bailed so now he's stuck. He asked me if I know anyone who can get it done.
The reason I'm writing is to see if you happen to know anyone interested in taking on a 3-month project.
If not a company with a crew, then someone with the experience to put together and run a crew as a Working Foreman.
Call (716-855-8100) or email (john@sqrft.net)
Location: Buffalo-Niagara RegionType: External Listing JobJob No. 68-19547Status: ClosedKeyword(s): Construction Trades, CarpentryDate Printed: Nov 28, 2023
Register now to learn about jobs like this