Framing Carpenter's Helper in Southtowns (minimal experience necessary)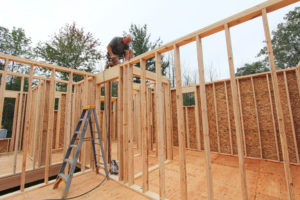 My crew is essentially my brother and myself. We build about one house every few weeks and could use a decent Carpenter's Helper.
Our preference is to hire someone who knows enough about operating a circular saw to not cut his toes off, but I'll consider anyone who is committed to the process of learning carpentry and framing houses.
My proposal: You bust your butt and work hard, and I will teach you everything I know about framing houses.
Learn about dimensional lumber, rim joists, subfloor, rough openings, king studs, headers, sheathing, pneumatic nailers, circular saws and so much more.
Become your best person. Forget about the gym! Building a house is the hardest you will ever challenge yourself
Acquire bragging rights that will stay with you for the rest of your life. Your children will love every time you drive 45 minutes out of your way to show them the house that you built 😉
The ideal candidate:
Most of our work happens in the Southtowns of Western New York. You have to be able to get to the job
Will have the right aptitude. You're naturally mechanical. Maybe you work on your own car, or maybe you can't help but take things apart just to see how they're put together. You can visualize a finished product and probably do so in three dimensions.
Will have the necessary strength and grit. Maybe you played sports. Perhaps you started working when you were still in high school
Is willing to invest in himself. You do not need experience. But you'll need at least a starter set of tools. A good list can be found here.
This help wanted is for entry-level, however, I would certainly welcome a seasoned tradesman as well and I'll pay whatever your experience is worth.
Location: Buffalo-Niagara Region, Southern Tier Region (WNY)Pay: $17-32/HOURType: Full Time JobJob No. 12220-19006Status: ClosedKeyword(s): Construction Trades, CarpentryDate Printed: Nov 28, 2023
Register now to learn about jobs like this