On the job training: Carpenters Helper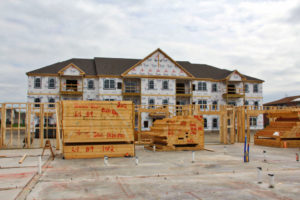 Know what framing a house smells like?
It's something that once you experience it, will stay with you for the rest of your life. 30 years later cutting a 2×4 still brings back all sorts of great memories!
Joe will consider anyone as a carpenter's helper who is committed to the process of learning carpentry and framing houses.
The ideal candidate:
Will have the right aptitude. You're naturally mechanical. Maybe you work on your own car, or maybe you can't help but to take things apart just to see how they're put together. You can visualize a finished product and probably in three dimensions.
Will have the necessary strength and grit. Maybe you played sports. Perhaps you started working when you were still in high school.
Will likely have 1-2 seasons under their belt.
Will be able to get themselves to and from the job site.
Is willing to invest in himself. You do not need experience. But you do need to be ready to go buy some tools and earn an OSHA certification.
Starting pay for most folks will likely be $17/hr.  If you have construction experience, then I'll pay you whatever you are worth!
Location: Buffalo-Niagara Region, Rochester RegionPay: $17-30/HOURType: Full Time JobJob No. 41777-16902Status: ClosedKeyword(s): Construction Trades, CarpentryDate Printed: Nov 28, 2023
Register now to learn about jobs like this