Jr Project Manager for Steel Building Construction in North Tonawanda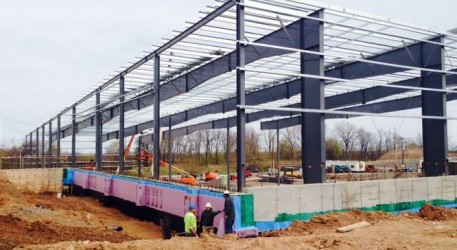 Help Wanted for a Project Manager / Estimator to assist in the construction of pre-engineered steel buildings in North Tonawanda and surrounding Western New York communities.
The first season might start in the field and then depending on how thing go, this person might be asked to move inside to occasionally help with estimating.
The ideal candidate:
will have several years of related experience either as a Jr Project Manager, Assistant Project Manager, Project Administrator, or an Estimator.
will likely have a related degree, but could also have taken a field route into management.
This is a small 2nd generation family run company just on the cusp of greatness.  One of the benefits of this particular position is that a Jr. Estimator / Project Manager today will be Senior manager in the near future.
Competitive wages and benefits.
Location: Buffalo-Niagara RegionType: Full Time JobJob No. 24669-11201Status: ClosedKeyword(s): Construction Trades, White Collar, Business Development (sales), Estimator, Manager, Project, Metals-Fabricating & WeldingDate Printed: Sep 25, 2023
Register now to learn about jobs like this