Carpenter: for the love of restoration
I live in the Elmwood Village—arguably the most architecturally rich neighborhood in Western New York. It is here that you will find Federal Style, Greek Revival, Victorian, Gothic Revival, Romanesque, Octagon, Italianate, Byzantine, Second Empire, Stick, Eastlake, Colonial, Richardsonian, Beaux Arts, Shingle, Queen Anne, Sullivanesque, Bungalow, Renaissance, Baroque, Period Revival, Neoclassicism, Prairie, Arts and Crafts, Tudor, French Provincial, Modern, Art Deco, Art Moderne, Postmodern and many more styles of architecture.
Some would argue that we should always be looking forward. Others of us have a love of the past and believe we should work to preserve it.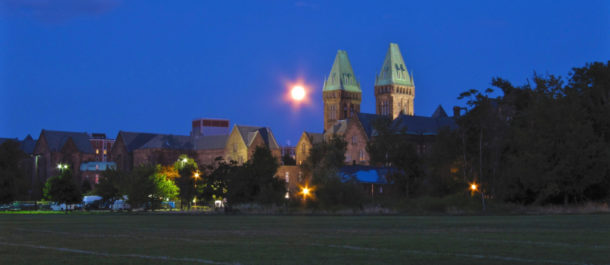 I'm hiring for a carpenter who shares and appreciates my values.
The work we do is mostly window restoration and detail that goes along with it.
Over many decades the sash bottoms rot and deteriorate to a point where they can no longer be preserved—our job is to reconstruct them. We remove the units from their openings and secure the building. The windows go back to our shop where we will strip whatever finish, glass, and glazing that is on them. And then we rebuild them—whatever it takes. We cut custom knives for what inevitably turn out to be unique profiles. Mortise and tenon the rails and stiles. Reglaze. Reglass. And then back to the site where we re-install and often rebuild openings.
On average we are half in the shop and half on the job site. Mostly we do windows, and always we do custom and complicated restoration.
We are not in a position to hire a rookie. I'm looking for someone with at least a moderate amount of finish carpentry or shop experience.
If what we do speaks to you, please inquire.
Location: Buffalo-Niagara RegionType: Full Time JobJob No. 18923-17166Status: ClosedKeyword(s): Construction Trades, Cabinetmaking, CarpentryDate Printed: Nov 28, 2023
Register now to learn about jobs like this