Electrical Construction Project Manager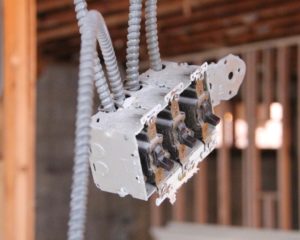 As an electrical contractor, most of our work is design build and most of our clients hire us because we did a great job for them before and they'd like for us to do it again. We've had a really successful run, and we owe much of that success to our great Project Management team.
One of our managers is nearing retirement and we need to prepare for that day by hiring someone to work into that job…which is good timing, because we already have a great 2017 season lined up.
This job posting is for a Sr. level electrical project manager.
Our project managers take our projects from cradle to grave. Because our work is largely design build, it is not unusual for our managers to sketch up and design a solution to fit the situation; estimate the cost and write the change order.
We don't really have field superintendents, so you'll work maybe 75% in the office and 25% in the field and often directly with our Foreman.
In addition you would
Be called upon to negotiate for vendors, equipment, and with subcontractors.
Process Project, T&M, and Change Order invoicing
Meet with customers as needed, and perhaps even to present proposals
Solve problems
Monitor construction schedules and progress
Plan layout and installation based on specifications and codes
Be a hub of communication between Supervisors, coworkers and team members.
Train and mentor junior employees
Required
5 years of electrical construction project management experience
Offered:
A very competitive salary
Full healthcare coverage including dental and vision
Generous Paid Time Off
401k with a 4% match
Short and Long Term Disability coverage along with Life Insurance
Location: Buffalo-Niagara RegionType: Full Time JobJob No. 313-16553Status: OpenKeyword(s): White Collar, Manager, ProjectDate Printed: Jun 7, 2023
Register now to apply for this job