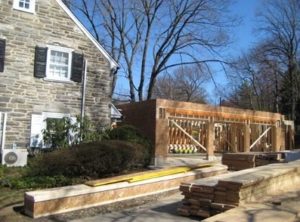 If you like rhythm you should see us work.
We build a garage a day. We frame it, roof it, then move on to the next one.
What we are missing is someone with a little bit of roofing skills.
This isn't full-time crazy hang from 4-story buildings type of roofing. This is you help us frame. Maybe you're the ground man, and then when the garage is built, you and another guy nail on 8 square while we go set up tomorrow's job.
Its new work—it's clean. And we're a good bunch of guys to work with.
Location: Buffalo-Niagara RegionPay: $25/HOURType: Full Time JobJob No. 23293-16726Status: ClosedKeyword(s): Construction Trades, Carpentry, Roofing & SidingDate Printed: Nov 28, 2023
Register now to learn about jobs like this