It might be cold, but Buffalo is working!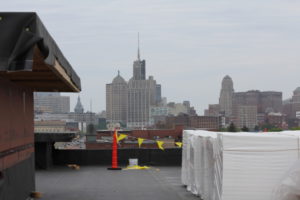 You work your butt off all summer 50-60 hours per week. The snow starts to fly and you get laid off until April…
This winter Buffalo is working. Almost daily, we get a call from a new company looking for talent!
We are hiring for everything from Electricians, Drywall, Carpenters, Insulation Installers, Roofers (yup they are working too!) and Managers at all experience levels. 
The highest demand right now is for "Tradeshelpers" that can legitimately read a tape measure, have their own basic tools, and reliable transportation.
ANY construction experience starts at $15 or $16
5+ years could get you $18-$31 per hour
Full-time 40+hours a week
Almost all of our clients offer:  Vacation Pay • Health insurance • Dental and vision plan • 401(k)
If "un-enjoyment" just isn't doing it for you anymore, call Erica or Tory to hash out your resume.
Location: Buffalo-Niagara RegionPay: $15-31/HOURType: Full Time JobJob No. 615-19887Status: ClosedKeyword(s): Construction Trades, Carpentry, Concrete & Masonry, Drywall, Electric, General Labor, Insulation, Maintenance, PropertyDate Printed: Nov 28, 2023
Register now to learn about jobs like this