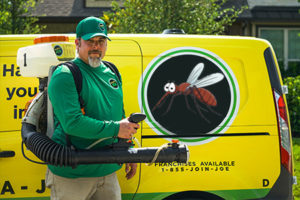 After a long and cold Buffalo winter, you want to be able to spend as much time outdoors as you can, the downside is the Mosquitoes that carry diseases and make your summers less enjoyable.
Our job is to treat lawns to get rid of those pesky bugs and get you back outside!
The job we're hiring for: Spray Technicians.
Ability to carry around a 70lb backpack with your spray machine on it
Clean Driver's License and a car (preferred)
Team Player with a can-do attitude
Ability to identify and address customer's needs
Ability to learn and retain product knowledge
Excellent verbal & literacy skills
Availability Monday through Saturday
Reliable, open-minded and professional at all times
The ability to not talk on your cell phone during work hours
The ability to be on-time
What's in it for you:
Paid training
Autonomy; drive your own company truck, and not be micromanaged
Winter's off
$14/hour to start with raises as you grow with the company
Our season runs from April-October so we need to make our hires very soon!
Location: Buffalo-Niagara RegionType: Full Time JobJob No. 45546-18426Status: OpenKeyword(s): Service Trades, LandscapingDate Printed: Jun 7, 2023
Register now to apply for this job