Jr Estimator-Drafting Position for HVAC Company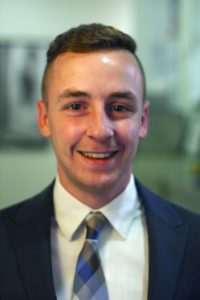 Our commercial and industrial Heating & Cooling Company is hiring a CADD Designer to support our 5 Estimators in whatever way is necessary.
The job is to produce working CADD drawings of mechanical systems in a variety of buildings and to assist the estimators in doing takeoffs, calling vendors for prices, and calling customers.
We are hiring a CADD Designer but essentially this is a Jr. Estimator position.
The best Jr. Estimator will be diligent, orderly, and able to keep meticulous records. You should be organized. Vendors can be lax in returning phone calls, so it will be up to you to stay on them.
Specifically, the job would include:
Preparing bid documents for review
Complete and accurate blueprint take-offs
Read and understand project specifications
Engage vendors for current pricing
Ensure timely project estimation
Generate RFI's
Prepare and execute project change orders in a timely manner
Coordination with Project management team
Provide complete and accurate status updates
Generate C.A.D. drawings for approval
Additional responsibilities may be assigned as necessary that will help maintain best workflow practices and coordination among other departments.
For you:
The opportunity to advance to Sr. Estimator or Project Manager
25k – 40k annual
Health Benefits
401K/Profit share programs
Vacation time
Personal/sick time
Paid training/ educational opportunities
Location: Buffalo-Niagara RegionPay: $14-16/HOURType: Full Time JobJob No. 784-18683Status: ClosedKeyword(s): White Collar, Design, Engineer, Estimator, Manager, ProjectDate Printed: Jun 7, 2023
Register now to learn about jobs like this