Learn Historic Window Restoration in Medina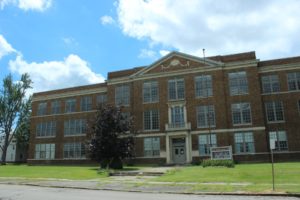 Northwood Restoration is heading the historic restoration of the windows in what will soon be known as the Mustang City Building.
In an effort to support the local community we would like to hire and train some folks to restore these windows.
If you like working with your hands, are comfortable on your feet all day, and like being crafty this could be a good fit. We appreciate good woodworking skills but can train those who are interested in learning. You will learn skills like how to safely strip paint, how to do wood repairs, how to cut glass, how to glaze with traditional putty glazing, and how to make old buildings look beautiful again with working windows.
Yes, this is only one project, however, it's a fun project, and there is long-term potential if a person were so inclined to stay on with our company afterward.
If you want to learn restoration and be a part of something great, let's talk.
Location: Buffalo-Niagara RegionPay: $12-14/HOURType: Project Based JobJob No. 18923-18985Status: ClosedKeyword(s): Construction Trades, Cabinetmaking, Carpentry, PaintingDate Printed: Nov 28, 2023
Register now to learn about jobs like this