Project Managers Need Not Be Jerks To Be Successful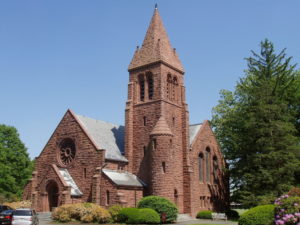 We build some of the meanest squash and racquetball courts in the nation, and we make it look easy. Our work happens mostly the Northeast and our clients include schools, universities, institutions, and occasionally the rich & famous.
I am hiring for a new Project/Construction Manager. After 24 years of much-appreciated service, Rob will be retiring. When he does we will not only be missing a friend but also a third of our management team.
Many construction firms groom up managers who are aggressive and hard-hitting because they feel they need to fight to get the job done on time, without liability and while being profitable. Our company philosophy is that we can do those things without being jerks. We would absolutely welcome any one of the many great project managers who don't care for such an atmosphere.
We do have some absolutes for the Construction Manager that we hire.
You must be naturally meticulous and detailed
You must have a working knowledge and at least a little experience with CADD
We feel that field experience is very important so would like to see some amount of carpentry time. An alternative would be for you to spend some time with our install crew.
The ideal candidate will
Already have a significant portfolio of successful work as a Project Manager
The job
As part of our team, you will shepherd jobs from the estimate, to buying it, producing it, and finally closing it out.
Your work will be 95% from our office in the Tri-Main Building. On occasion, you may need to travel to a site to take care of business, but only short term.
Offered is
Great pay and benefits that, because we are open to a wide variety of experience, are happy to talk about on an individual basis.
Location: Buffalo-Niagara RegionType: Full Time JobJob No. 6794-19693Status: ClosedKeyword(s): White Collar, Coordinator, Project, Manager, ProjectDate Printed: Jun 7, 2023
Register now to learn about jobs like this