Residential Home Improvement and Remodeling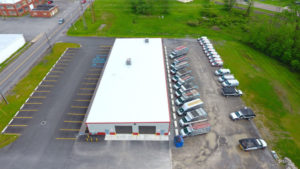 We are scouting for talent in nearly all areas of remodeling.
I have work for all skill levels of craftsmen—from beginner to highly skilled.
In Buffalo and Western New York, there are few remodeling and construction companies that can legitimately boast our level of growth and success.
The work we do includes Bathrooms, Insulation, Kitchens, Windows, Concrete, Doors, Decks, Garages, Porches, Roofing, Siding, Additions, Basements, Drywall, Stairs & Railings.
For 30 years we've remained true to the old school values passed down from my grandfather
Consistent 5-star ratings for high-quality residential remodeling
A record of training and mentoring
Year-round consistent work
Full benefits package in a truly professionally run organization
Whether you are looking for your first job in construction or a 30-year veteran, I am happy to pay you whatever you are worth.
If your next (and perhaps final job) is in home improvement and remodeling, then please give us a try.
Location: Buffalo-Niagara RegionPay: $18-30/HOURType: Project Based JobJob No. 1169-17024Status: OpenKeyword(s): Construction Trades, Carpentry, Concrete & Masonry, Demo Deconstruction, Drywall, Electric, Floor Coverings, General Labor, HVAC, Insulation, Painting, Plumbing & Pipefitting, Remodeling, Roofing & SidingDate Printed: Sep 25, 2023
Register now to apply for this job