Safety & Assistant Project Manager for Dirt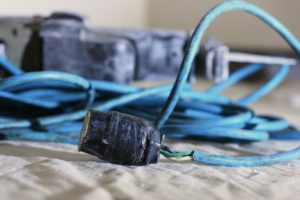 We couldn't be more excited about our first $20M project. However, it means that
We need to hire a full-time Safety Manager
Must Haves
Qualified to recognize safety hazards
Possesses current certifications in first aid, CPR and AED
Possesses a recent OSHA 30-hour card
An academic degree in safety, CSP, ASP, or CHST designation, OR a minimum three (3) years of prior work history as a designated construction safety manager.
Minimum Job Duties
Ensure our employees attend job site orientation before the start of work
Take the lead in recognition and abatement of hazardous situations.
Conduct a daily "Safety Huddle" prior to the start of each shift and submit a Daily Pre TaskPlan (PTP). Report each morning prior to the start of work.
Perform and document weekly safety inspections (1 per week at minimum).
Conduct at least one monthly safety tour with the General Contractor's Safety Director and report findings
Ensure that Competent Persons submit safety inspections at the designated frequency
Conduct and document toolbox meetings on a weekly basis.
Issue minutes of the weekly toolbox meeting.
Effectively utilize and train employees in pre-planning, recognition, and remediation of hazards.
Each subcontractor, regardless of tier, is to submit toolbox meeting minutes.
Attend project safety meetings
Enforce disciplinary measures when the need arises.
Ensure that each subcontractor is responsible for all of their subcontractors and suppliers comply with the Project Safety Program.
Assist Project Managers with administrative duties when it's appropriate.
This is a 3-year project, so we are hoping that we can hire the right person who wants to grow with our team and contribute to the larger vision for our company.
Location: Buffalo-Niagara RegionPay: $25/HOURType: Full Time JobJob No. 1835-19333Status: ClosedKeyword(s): White Collar, Coordinator, Project, Manager, Safety, Manager, ProjectDate Printed: Jun 7, 2023
Register now to learn about jobs like this