Yard Worker at Building Products Distribution Center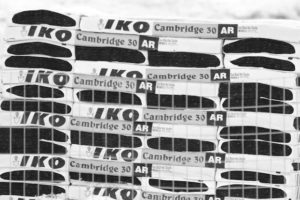 We have three storage facilities over nine acres that house construction and building products. Our inventory includes primarily roofing, siding, windows & doors.
Within these storage facilities, we receive inbound vendor trailers and unload them with forklifts. The materials are documented, staged, then moved to their appropriate location.
Meanwhile, in another area, our trucks are being loaded to deliver product to our local customers.  We also help walk-in clients pull and load their own vehicles.  For eight or nine months out of the year, we deliver more than one hundred loads a day to construction job sites throughout Western New York!
We're hiring for a team-member (warehouse/yard worker) at our building products distribution center, to help make this mission happen.
The ideal candidate
will know a little something about our product line.
should be able to lift 90 lb bundles of shingles without too much effort.
might have experience with forklifts and related equipment
will be personable, have common sense, and understand the big picture of what we do.
will be well organized and capable of recording accurate inventory
**photo by John Krytus
Location: Buffalo-Niagara RegionPay: $14/HOURType: Full Time JobJob No. 2169-8881Status: ClosedKeyword(s): Manufacturing Trades, General Labor, WarehouseDate Printed: Sep 25, 2023
Register now to learn about jobs like this