Residential Remodeling Tradesmen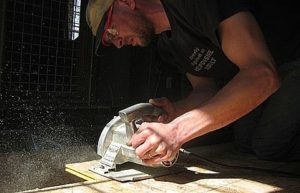 CPG is offering the following for residential remodeling carpenters
A good job that pays well

Not just full-time work but opportunities for promotions.

Health insurance, 401K, and paid time off.

Training for a career as a remodeling carpenter.

We pride ourselves in training and developing our employees for success and future leadership.

$250 Referral Bonuses. To sign up, please see the following link – https://cpgbuffalo.net/referral-bonus/
We are full-service, 5-star rated home improvement contractors remodeling homes in Western New York for nearly 40 years. As a remodeling carpenter working with us, you will have the opportunity to learn kitchens, baths, windows, doors, concrete, siding, roofing, additions, ceramic tile, carpentry, insulation, and much more.
LEAD CARPENTERS/INSTALLERS
Build relationships focused on teamwork. Be trusted by homeowners and respected by coworkers.
Direct and train helpers in their craft
Deliver exceptional remodeling projects
Typically 5+ years of experience
TOP HELPERS
Assist in site preparation and set up
Demolition and deconstruction
Frame walls, install cabinets, flooring, ceramic tile, drywall, minor electric and plumbing, painting, roofing, siding, windows, doors, etc
Maintain a clean worksite at all times
Assist with homeowners and their needs while you are upending their home.
Maintain company tools and equipment
The expectation would be that you would own basic power tools including drivers and saws.
You should have experience and know-how to safely operate most tools that are required for remodeling projects.
Typically 3 or more years of experience
ENTRY LEVEL
Purchase and learn to use basic hand tools required for residential home improvement. A suggested starter list can be found here.

Produce quality work, be a great team member, be safe and drug-free, have excellent attendance and be reliable

Have a willingness to work in a variety of conditions typical of construction work. This would include being on ladders and lifts; working in dirty, dusty, loud environments; and in all weather conditions.
Have the ability to perform physically demanding tasks. Construction materials can be heavy and bulky.
Have demonstrated an aptitude for the trade. Previous experience might include a BOCES education, landscaping, farming, auto mechanics, or anything else that requires physical work installing or creating.
Location: Buffalo-Niagara RegionPay: $18-35/HOURType: Full Time JobJob No. 1169-20699Status: OpenKeyword(s): Construction Trades, Carpentry, Drywall, Insulation, Painting, Remodeling, Roofing & SidingDate Printed: Nov 28, 2023
Register now to apply for this job